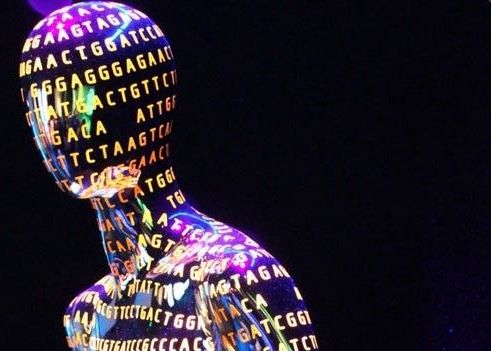 A being that can consciously alter its own DNA via technological intervention (i.e. cybernetic means) is what our Second Womb has been nurturing. We have used civilization to protect ourselves while we crack the code of our biological being. We started in the womb of the cave. Then moved on to the womb of the hut. Then the village, the city, and the state. All thew hile, we have been tinkering with our own DNA and the DNA of other species. To me, this is the real posthuman or transhuman — it is the creature that is actively editing its own biological blueprint through tech. This is what we've been doing since we started augmenting our bodies with clothing and animal skins. We've been modifying our ability to endure the slings and arrows of the cosmos.
---
What is human civilization? It is difficult to assert that other animals do not create their own civilizations — termites for instance meet some criteria for being categorized as cyborgs (building temperature-controlled mega structures). Animals communicate, express feelings, and have personalities. Octopi arrange furniture for would-be mates. Others engage in mating rituals. Some mourn the dead. Birds can solve simple math. Critters scheme, enterprise, forge bonds, and even produce art. What do we do that animals do not?
To our credit, we are the only animals that record, share, and develop history upon structures and materials outside of our bodies. We harness energy for massive projects. We farm, but again, so do leaf-cutter ants. But we create genetically novel vegetables and animals. We alter the global climate. Our enterprises are global, and given time and opportunity, our projects will eventually become exostellar. We do all this rather ferociously. Human history is a rather short explosion of civilization-building activities, and yet it might already have irrevocably altered the future of all life on this planet. No other creature has created a circumstance quite like that of human beings and our anthropocene project. For instance, unless we clean up the environment, the next few generations of plant and animal life are going to have be extremely resilient to radiation, Styrofoam, plastics, and other run-offs squeezed out from the human project. That is just a fact of life now on earth.
Continue reading "Human Civilization is our Second Womb for Birthing Transhumans" »