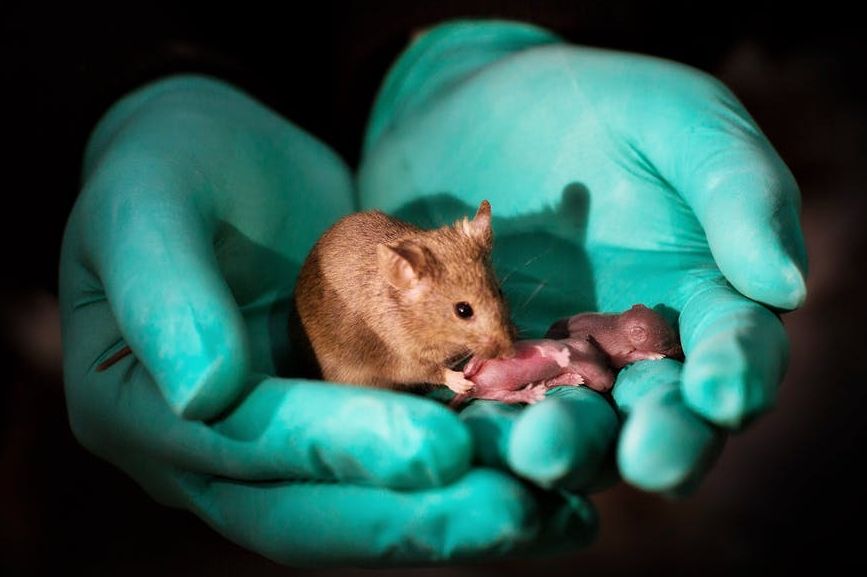 Everyone knows it takes a male and a female to make a baby. But what a new study from the Chinese Academy of Sciences suggests is that maybe it doesn't. In a new study, the team of scientists reports they did the seemingly impossible: Produce healthy baby mice from two mothers. The researchers describe their achievement in a breakthrough new paper in Cell Stem Cell.
The single-sex parent phenomenon has been observed naturally in reptiles, fish, amphibians, and invertebrates, but it was never thought to be possible in mammals, who reproduce differently. But as the team describe in their paper, all it took was overcoming the genetic limitations that usually make same-sex parenting impossible. The team, which also included researchers from Northeast Agricultural University in Harbin, China, used a combination of stem cells and CRISPR precision gene editing to produce healthy mice from two mothers. Interestingly, they tried the same with embryos from two fathers, but those offspring only lived a few days.
In the paper, they describe the bizarre, ingenious way the mouse embryos were formed using an egg from one mother a stem cell from another mother. The team's breakthrough was figuring out how to manipulate the DNA of the stem cell so that the babies wouldn't have birth defects.
Continue reading "Babies Born From Two Mothers Survive for First Time in Mouse Study" »