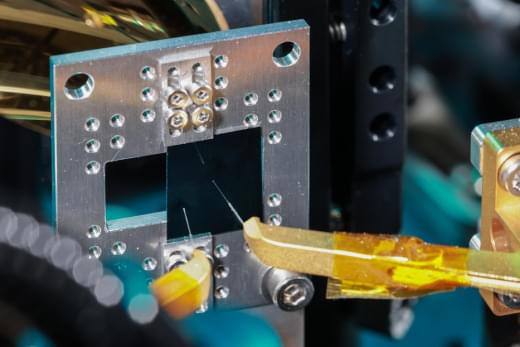 Researchers have developed an extremely thin chip with an integrated photonic circuit that could be used to exploit the so-called terahertz gap – lying between 0.3-30THz in the electromagnetic spectrum – for spectroscopy and imaging.
This gap is currently something of a technological dead zone, describing frequencies that are too fast for today's electronics and telecommunications devices, but too slow for optics and imaging applications.
However, the scientists' new chip now enables them to produce terahertz waves with tailored frequency, wavelength, amplitude and phase. Such precise control could enable terahertz radiation to be harnessed for next-generation applications in both the electronic and optical realms.