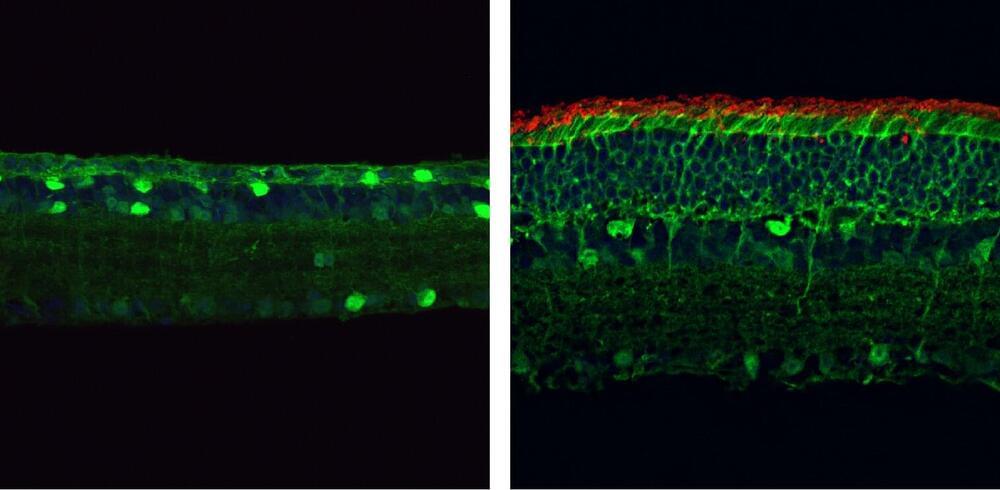 Researchers in China have successfully restored the vision of mice with retinitis pigmentosa, one of the major causes of blindness in humans. The study, to be published March 17 in the Journal of Experimental Medicine, uses a new, highly versatile form of CRISPR-based genome editing with the potential to correct a wide variety of disease-causing genetic mutations.
Researchers have previously used genome editing to restore the vision of mice with genetic diseases, such as Leber congenital amaurosis, that affect the retinal pigment epithelium, a layer of non-neuronal cells in the eye that supports the light-sensing rod and cone photoreceptor cells. However, most inherited forms of blindness, including retinitis pigmentosa, are caused by genetic defects in the neural photoreceptors themselves.
"The ability to edit the genome of neural retinal cells, particularly unhealthy or dying photoreceptors, would provide much more convincing evidence for the potential applications of these genome-editing tools in treating diseases such as retinitis pigmentosa," says Kai Yao, a professor at the Wuhan University of Science and Technology.