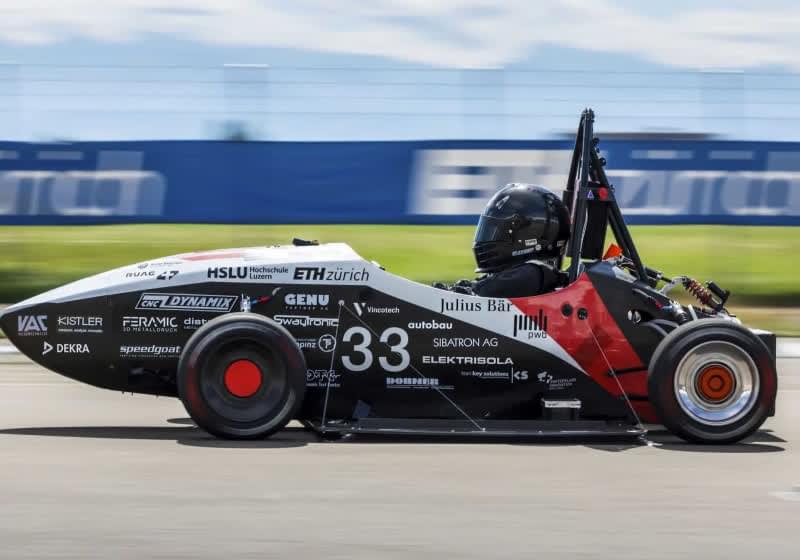 In a nutshell: Every September, the Guinness Book of World Records sits in on a little drag race between college students. The seat is reserved because these mostly untelevised races are known for pushing the absolute limits of tiny electric cars, and frequently, a team makes acceleration history.
Applied sciences students from ETH Zurich and Lucerne University have broken the world record for acceleration in an electric car. The University of Stuttgart held the previous record, set last year when it sent its car screaming down the track, going from zero to 100 km/h (62.15 mph) in 1.461 of a second. This week, the students from Zurich crushed that showing with a time of just under one second (0.956 of a second) and a distance of 12.3 meters.
The students are Academic Motorsports Club Zurich (AMZ) members and spent a year building the car they named "Mythen." The team suffered several setbacks and had to spend every minute of their free time tuning and swapping components. All their hard work paid off as driver Kate Maggetti set the world acceleration record for electric vehicles in front of Guinness judges on a test track in Duebendorf, Switzerland.