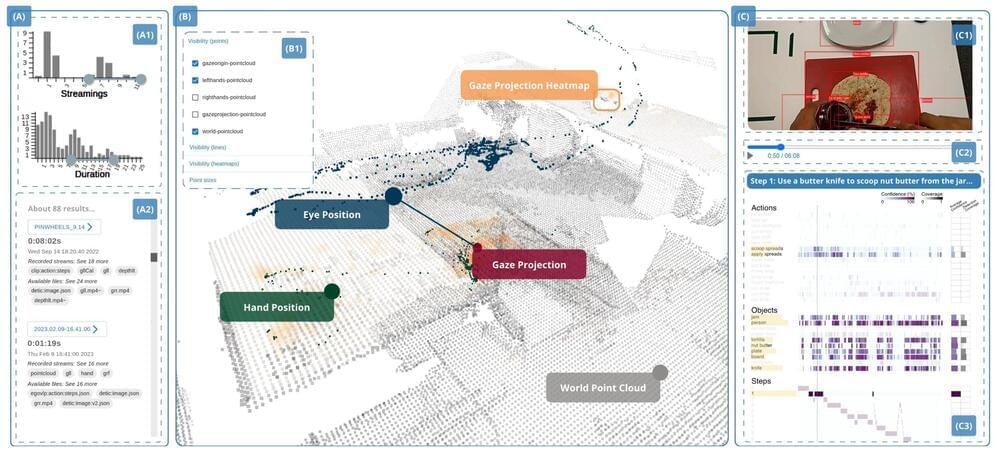 Augmented reality (AR) technology has long fascinated both the scientific community and the general public, remaining a staple of modern science fiction for decades.
In the pursuit of advanced AR assistants—ones that can guide people through intricate surgeries or everyday food preparation, for example—a research team from NYU Tandon School of Engineering has introduced Augmented Reality Guidance and User-Modeling System, or ARGUS.
An interactive visual analytics tool, ARGUS is engineered to support the development of intelligent AR assistants that can run on devices like Microsoft HoloLens 2 or MagicLeap. It enables developers to collect and analyze data, model how people perform tasks, and find and fix problems in the AR assistants they are building.