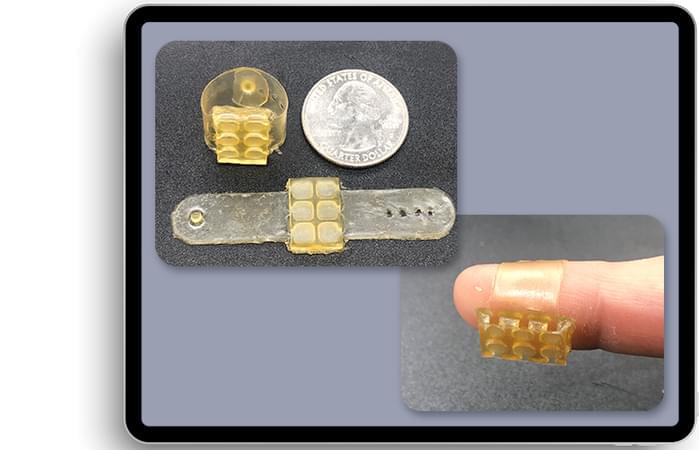 Engineers and chemists at Lawrence Livermore National Laboratory (LLNL) and Meta have developed a new kind of 3D-printed material capable of replicating characteristics of biological tissue, an advancement that could impact the future of "augmented humanity."
In a paper recently published in the journal Matter, LLNL and Meta researchers describe a framework for creating a "one-pot" 3D-printable resin in which light is used to pattern smooth gradients in stiffness to approximate gradients found in biology, such as where bone meets muscle.
The framework addresses a key challenge in developing more lifelike wearables: "mechanical mismatch." Whereas natural tissues are soft, electronic devices are usually made of rigid materials and it can be difficult and time-consuming to assemble such devices using traditional means.
---
We support diverse research activities with talented staff, state-of-the-art facilities and core competencies. From internal collaboration to external partnerships, we work together to advance scientific discovery.