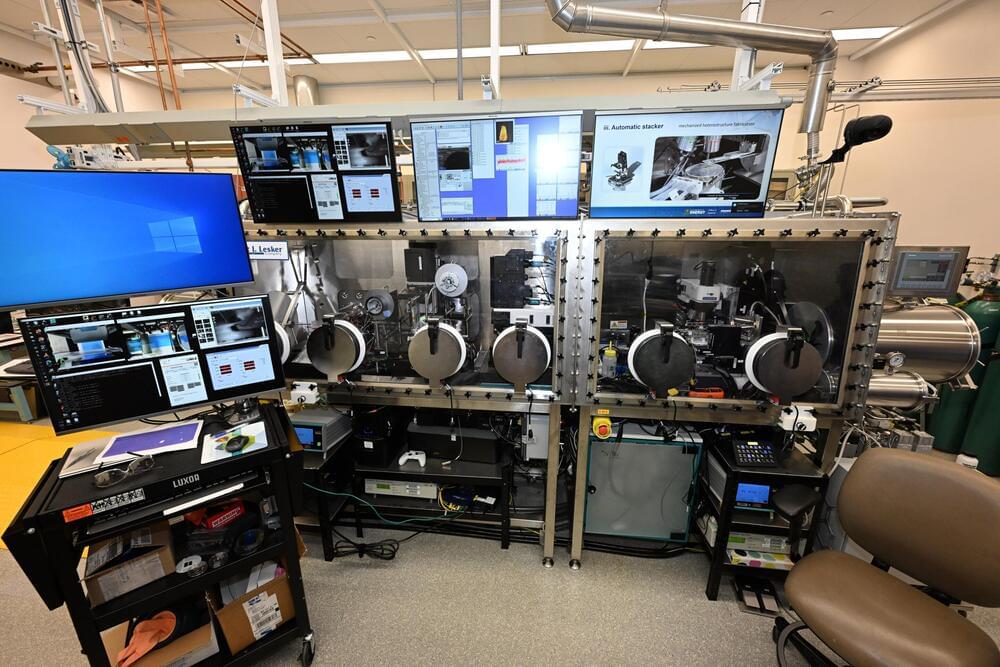 Creating novel materials by combining layers with unique, beneficial properties seems like a fairly intuitive process—stack up the materials and stack up the benefits. This isn't always the case, however. Not every material will allow energy to travel through it the same way, making the benefits of one material come at the cost of another.
Using cutting-edge tools, scientists at the Center for Functional Nanomaterials (CFN), a U.S. Department of Energy (DOE) User Facility at Brookhaven National Laboratory, and the Institute of Experimental Physics at the University of Warsaw have created a new layered structure with 2D materials that exhibits a unique transfer of energy and charge. Understanding its material properties may lead to advancements in technologies such as solar cells and other optoelectronic devices. The results were published in the journal Nano Letters.
Transition metal dichalcogenides (TMDs) are a class of materials structured like sandwiches with atomically thin layers. The meat of a TMD is a transition metal, which can form chemical bonds with electrons on their outermost orbit or shell, like most elements, as well as the next shell. That metal is sandwiched between two layers of chalcogens, a category of elements that contains oxygen, sulfur, and selenium.