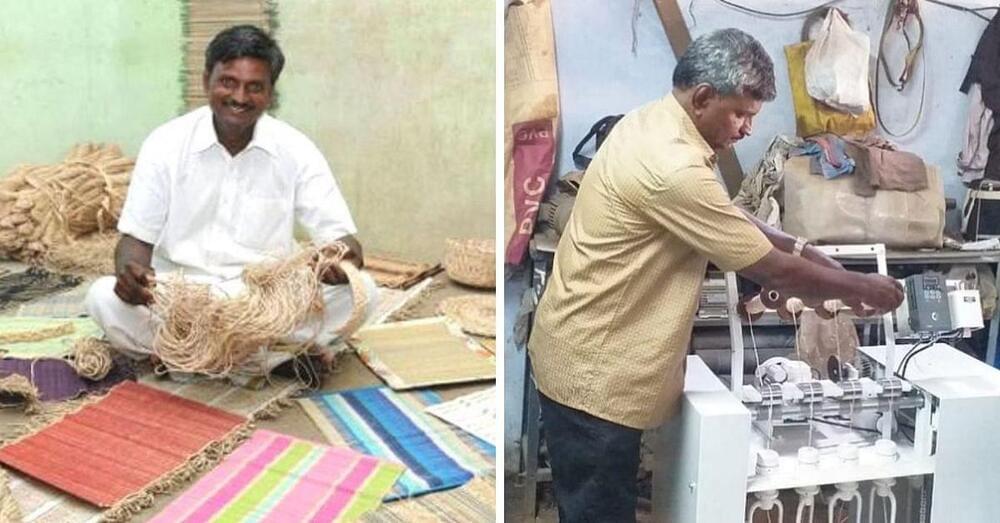 When P M Murugesan decided to discontinue his education to join his father's farming business, he had many ideas in mind. In particular, he wanted to work with the banana plant, being well aware that though farmers end up burning tonnes of banana waste, there's a utility to each part of the crop.
In 2008, he started thinking of ways to make products out of banana waste. He found the idea of making ropes interesting.
"The idea struck me when I saw banana threads being used to thread flowers for garlands. I used the machine that turns coconut husk into a rope as the base and modified it to work well for processing banana fibre," says the innovator.