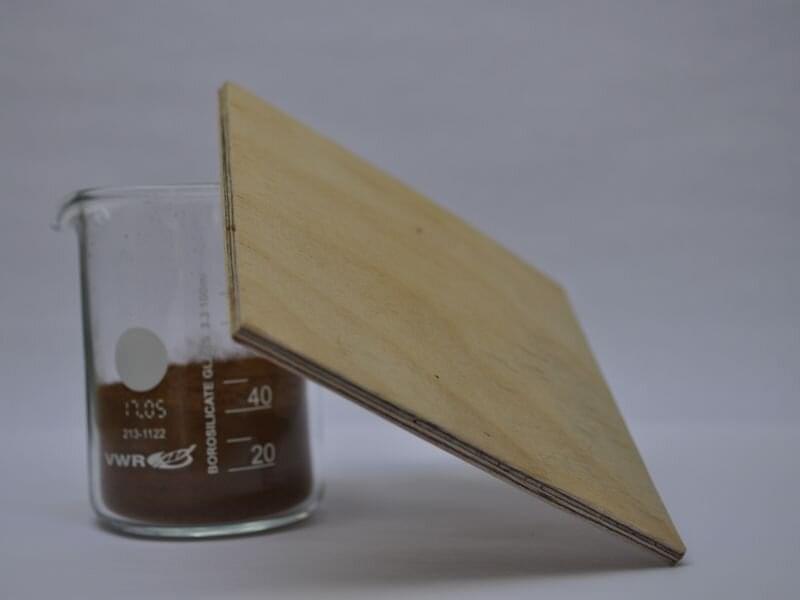 Researchers at Aalto University have developed a bio-based adhesive that can replace formaldehyde-containing adhesives in wood construction. The main raw material in the new adhesive is lignin, a structural component of wood and a by-product of the pulp industry that is usually burned after wood is processed. As an alternative to formaldehyde, lignin offers a healthier and more carbon-friendly way to use wood in construction.
The carbon footprint of timber construction is significantly lower than concrete construction, and timber construction has often been viewed as better for the health of human occupants as well. However, wood panels still use adhesives made from fossil raw materials. They contain formaldehyde, which can be harmful to health, especially for those working in the adhesive manufacturing process. People living in or visiting buildings can also be exposed to toxic formaldehyde from wood panels.
Lignin, on the other hand, comes from wood itself. It binds cellulose and hemicellulose together and gives wood its tough, strong structure. Lignin accounts for about a quarter of the weight of wood and is produced in huge quantities in the pulp and bioprocessing industry. Only two to five percent of the lignin produced is used, and the rest is burned in factories for energy.