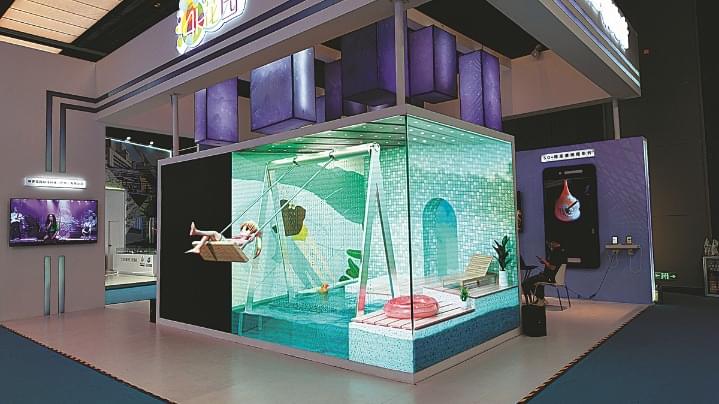 A string of Chinese video platforms are accelerating moves toward producing high-quality, 8K ultrahigh definition content by integrating 5G, artificial intelligence and virtual reality technologies.
It's an important step toward moving 8K video into people's living rooms, experts said.
Chinese UHD video production and distribution platform Sikai Garden Network Technology Co Ltd, also known as 4K Garden, plans to send UHD content to different terminal devices, including televisions, outdoor 8K light-emitting diode screens and VR headsets, and to explore diversified and innovative applications for the UHD industry, said Wu Yi, chairman of 4K Garden.