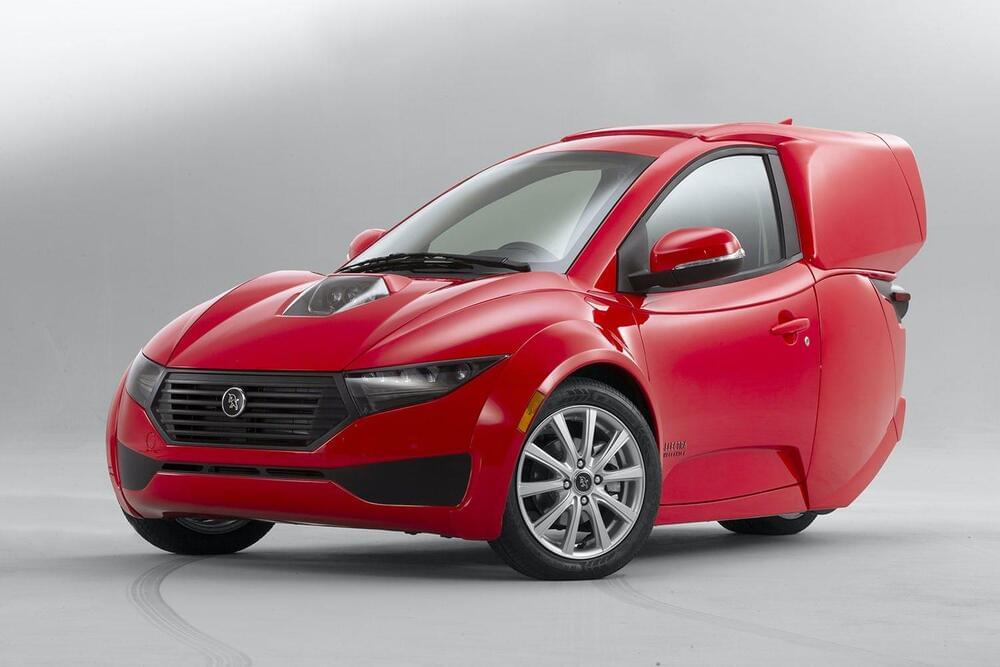 There are a wealth of light fleet, business, and commercial applications where single occupants dominate," says Paul Rivera, Electra Meccanica president and CEO. "From fast food franchise delivery and pizza delivery, to grocery delivery, small parcel and post, to tech repair and security firms, the Solo Cargo EV is the ideal solution to help companies minimize operational costs and maximize efficiency.
---
A hatchback is usually a solid choice for hauling cargo, but when the hatchback in question is a single-seat three-wheeler, things get a little more cramped. Canadian EV maker Electra Meccanica looks to solve this dilemma with a new cargo version of its three-wheeled all-electric Solo, replacing the usual lift-gate with a dedicated cargo trunk.
Adding a big rear box to a car as tiny and curvy as the Solo would usually be a drag on aesthetics, but Electra Meccanica has managed to integrate it pretty well. From the front 3/4 position, the new trunk looks almost like an aerodynamic Kamm tail element … or maybe a hyper-boost jet thruster.
We're sure some will disagree on how well the cargo trunk blends with the pre-existing Solo design, but there's no arguing with a dedicated 226 liters of storage in a car as small and space-deprived as the Solo. That's an increase from the standard model's 142 liters. Electra has developed the Solo Cargo with commercial customers in mind and says that the cargo box can be customized with third-party upgrades like warming/refrigeration, lighting, internal shelves and bins, and more.