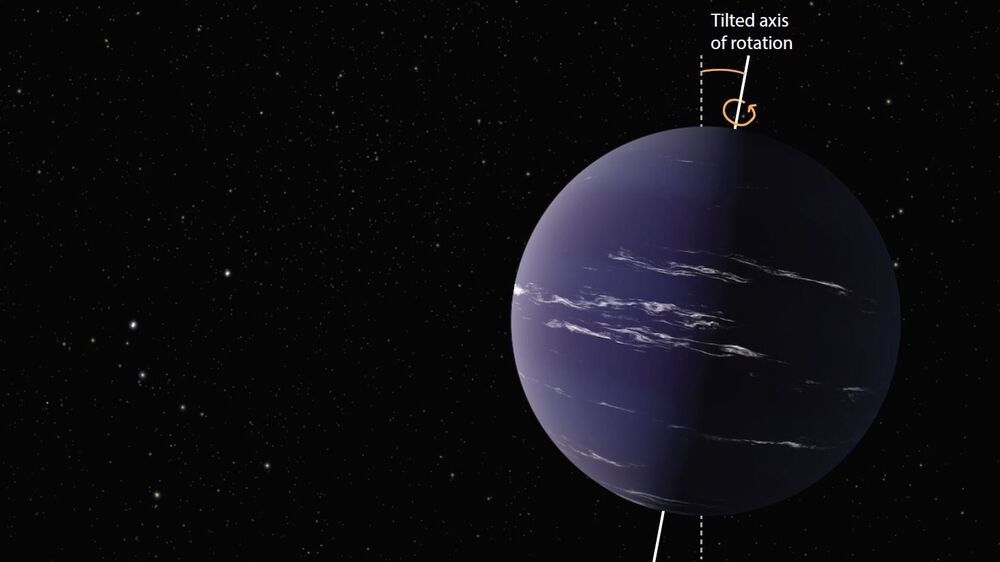 Planets which are tilted on their axis, like Earth, are more capable of evolving complex life. This finding will help scientists refine the search for more advanced life on exoplanets. This NASA-funded research is presented at the Goldschmidt Geochemistry Conference.
Since the first discovery of exoplanets (planets orbiting distant stars) in 1992, scientists have been looking for worlds that might support life. It is believed that to sustain even basic life, exoplanets need to be at just the right distance from their stars to allow liquid water to exist; the so-called "Goldilocks zone." However, for more advanced life, other factors are also important, particularly atmospheric oxygen.
Oxygen plays a critical role in respiration, the chemical process which drives the metabolisms of most complex living things. Some basic life forms produce oxygen in small quantities, but for more complex life forms, such as plants and animals, oxygen is critical. Early Earth had little oxygen even though basic life forms existed.