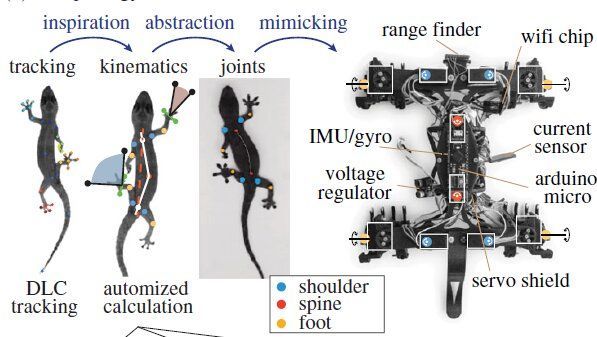 While a Mars rover can explore where no person has gone before, a smaller robot at the University of the Sunshine Coast in Australia could climb to new heights by mimicking the movements of a lizard.
Simply named X-4, the university's climbing robot has allowed a team of researchers to test and replicate how a lizard moves in the hope that their findings will inspire next-generation robotics design for disaster relief, remote surveillance and possibly even space exploration.
In a scientific paper published today in Proceedings of the Royal Society B, the team states that lizards have optimized their movement across difficult terrain over many years of evolution.