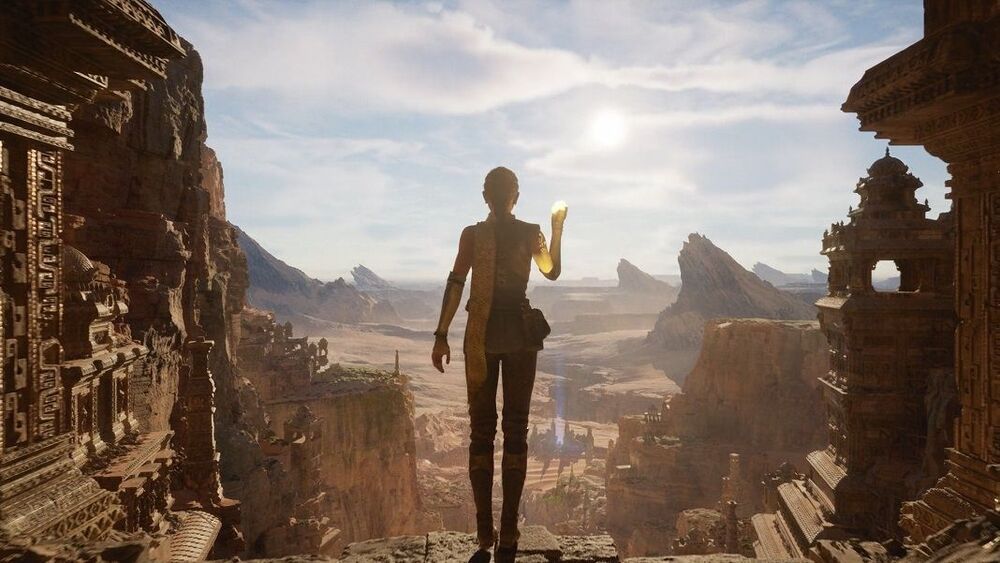 Take my micro-transaction.
---
We may be on track to our own version of the Oasis after an announcement yesterday from Epic Games that it has raised $1 billion to put towards building "the metaverse."
Epic Games has created multiple hugely popular video games, including Fortnite, Assassin's Creed, and Godfall. An eye-popping demo released last May shows off Epic's Unreal Engine 5, its next-gen computer program for making video games, interactive experiences, and augmented and virtual reality apps, set to be released later this year. The graphics are so advanced that the demo doesn't look terribly different from a really high-quality video camera following someone around in real life—except it's even cooler. In February Epic unveiled its MetaHuman Creator, an app that creates highly realistic "digital humans" in a fraction of the time it used to take.
So what's "the metaverse," anyway? The term was coined in 1992 when Neal Stephenson published his hit sci-fi novel Snow Crash, in which the protagonist moves between a virtual world and the real world fighting a computer virus. In the context of Epic Games' announcement, the metaverse will be not just a virtual world, but the virtual world—a digitized version of life where anyone can exist as an avatar or digital human and interact with others. It will be active even when people aren't logged into it, and would link all previously-existing virtual worlds, like an internet for virtual reality.