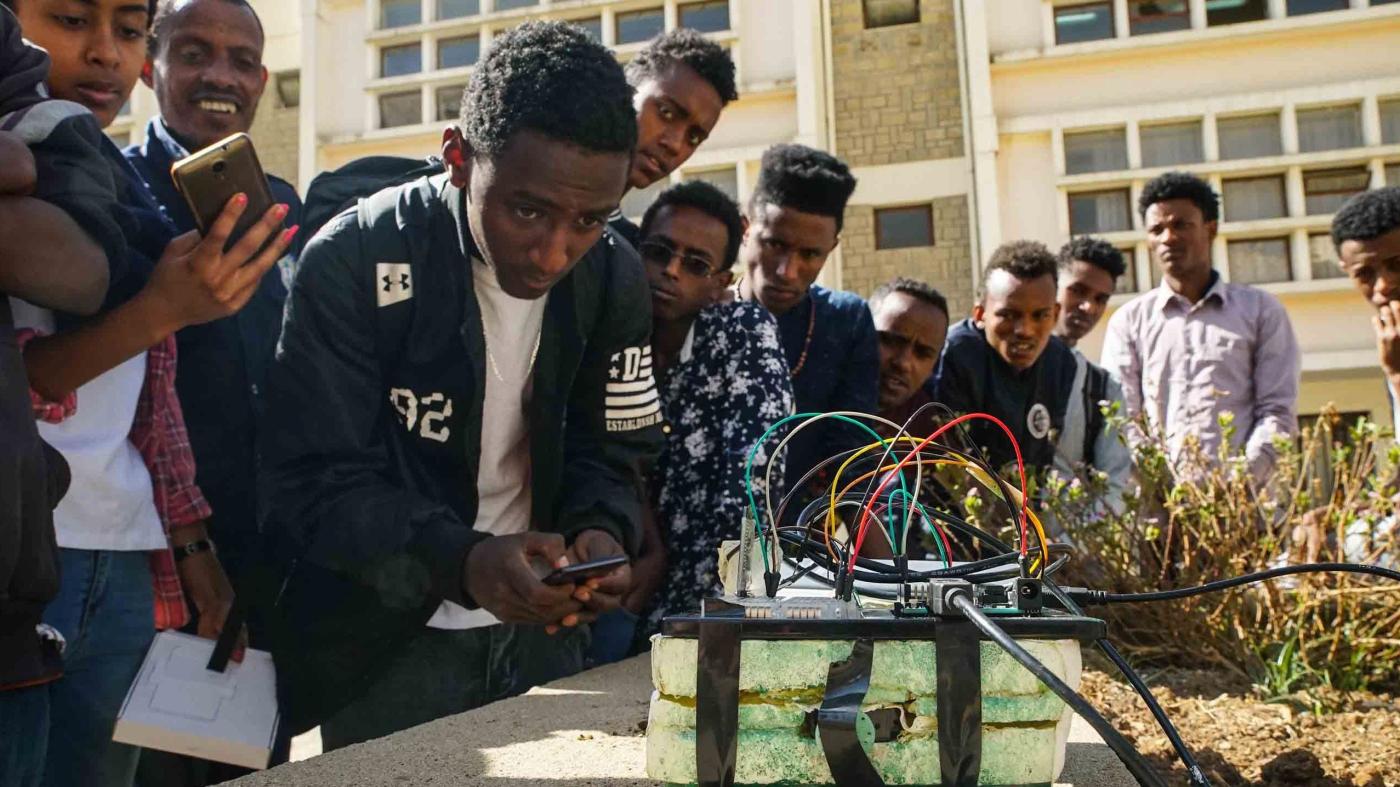 "We should not start from steam and railways, or the old technologies—that is already done," Assefa argues.
That makes sense to academics like Singh — though he also cautions that political forces are often slow to see the bigger picture. There is definitely an opportunity for developing countries, he says. "But any time we have a technological revolution, the political institutions have to catch up."
A 2017 report (pdf) by the World Wide Web Foundation suggested that Ethiopian "intelligence services are using machine intelligence techniques to break encryption and find patterns in social media posts that can be used to identify dissidents." And while mobile phone and internet penetration in Ethiopia is comparatively poor—a situation made worst amid widespread anti-government protests, which prompted an internet crackdown in February — the report added that government surveillance and oppression could increase as the use of smartphones expands.
Read more