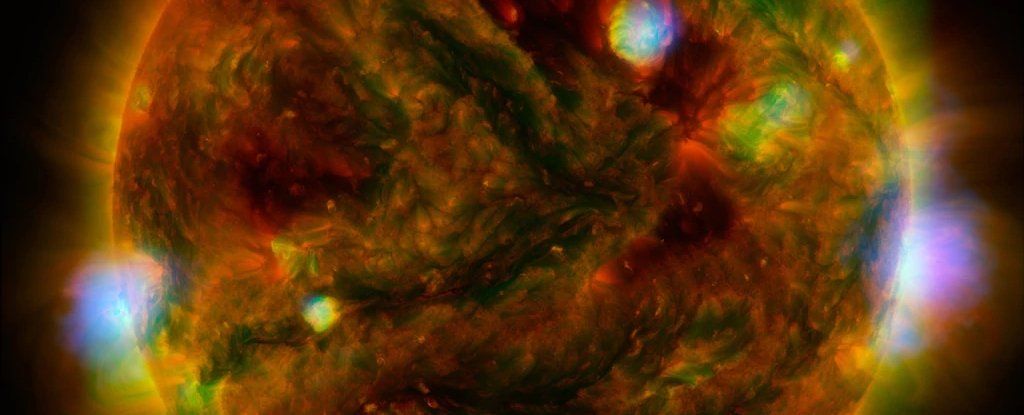 Astronomers have speculated for decades that the giant waves that meander through the Earth's atmosphere and oceans, driving the weather, might also exist on the Sun. Now those waves have been unambiguously detected inside the Sun, and found to be very similar to those on Earth.
These Rossby waves, or planetary waves, naturally occur in rotating fluids. It is the rotation of the Earth that causes Rossby waves to propagate through the atmosphere and ocean, affecting the climate and weather.
The Sun rotates, too — so, theoretically at least, a similar phenomenon should be taking place in the gases and plasma that make up its layers. Indeed, it should be taking place in all rotating fluid systems.
Read more