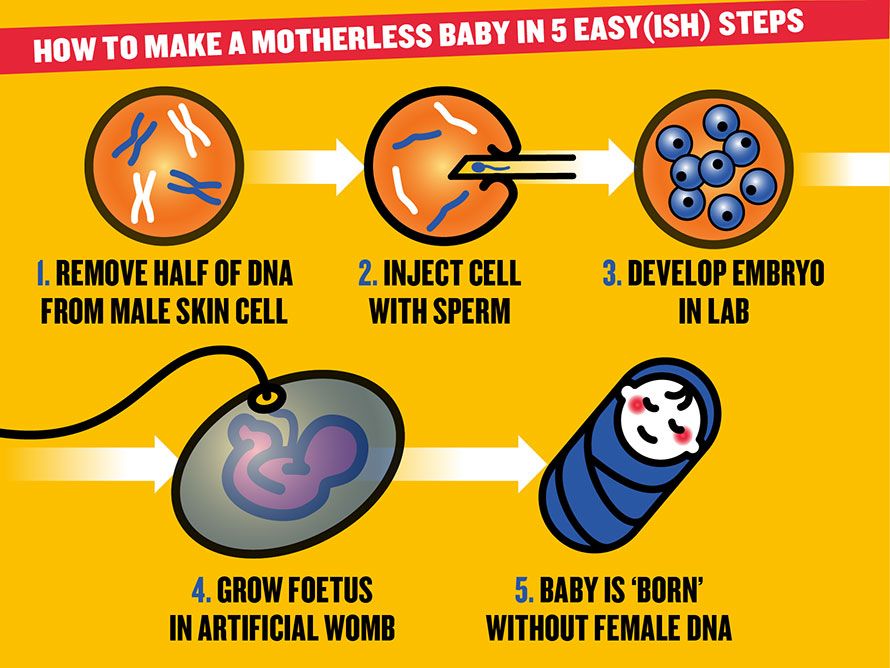 For 200 years, our knowledge of reproduction has been clear: sperm + egg = baby. But scientists say they may have found a way to create babies with two biological dads. Should we celebrate?
Which came first: the chicken or the egg? It is a question pondered since the time of Ancient Greece, when Aristotle decided that the answer must be both.
Now, scientists say it could be possible to remove the egg from the equation all together. Dr Tony Perry and his team announced this week that they have successfully bred mice without using a normal egg cell. Instead, they used sperm to fertilise a kind of non-viable embryo called a parthenogenote, which multiplies more like a normal cell. Then they 'tricked' it into developing into an embryo using special chemicals, planted it into a surrogate, and a new mouse was born. It survived, and has even gone on to have offspring of its own.
Read more