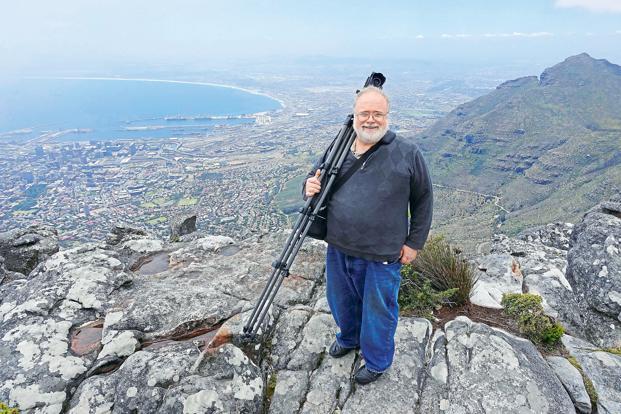 Brand's view and concerns about hacking driverless cars are valid. And, I do believe in time that government will eventually catch up in passing some laws that will make companies ensure that their technology is safe for consumer usage and are safe for the public. I just hope that the pendulum does swing too far to the other side of over regulation.
---
It is not easy to slot Brad Templeton. What do you make of a person who is not only the networks and computing chair at Singularity University in Silicon Valley but also a software architect, a director of the Foresight Nanotech Institute, board member of the cyberspace watchdog Electronic Frontier Foundation, the first person to have set up an Internet-based business, a futurist lecturer, hobby photographer, artist, as well as a consultant on Google's driverless car design team?
In a phone interview from the US, Templeton, who will be in India this month as a key speaker during the SingularityU India Summit (to be held in association with INK, which hosts events like INKtalks—a platform for the exchange of cutting-edge ideas and inspiring stories), shared his views on driverless cars, the perceived threat from intelligent machines and censorship of the Internet. Edited excerpts:
Driverless cars are not hacker-proof and may find it difficult to navigate chaotic traffic. How are we addressing such issues?
It's absolutely true that people are concerned about security of these cars, but it is wrong to presume that people in the media learnt about this before those who built the driverless car. The people who built the car are working to make the car secure. They won't be able to do it perfectly, but they are going to get there. The Google team certainly has the most miles to its credit. Right now over 2 million km in automatic mode, driving around mostly in California. The chaotic driving in India is slower than some of the roads in Europe or North America. And it is actually easier to do slower and chaotic driving than faster. You get more time to stop, perceive the situation and make accurate moves. The real challenge is that in many chaotic driving situations, there are unwritten rules so you have to figure out how to sort of, play a game with the other cars. It may mean that some of the more chaotic places may have to clean up their act a bit if they want to have a technology like this.