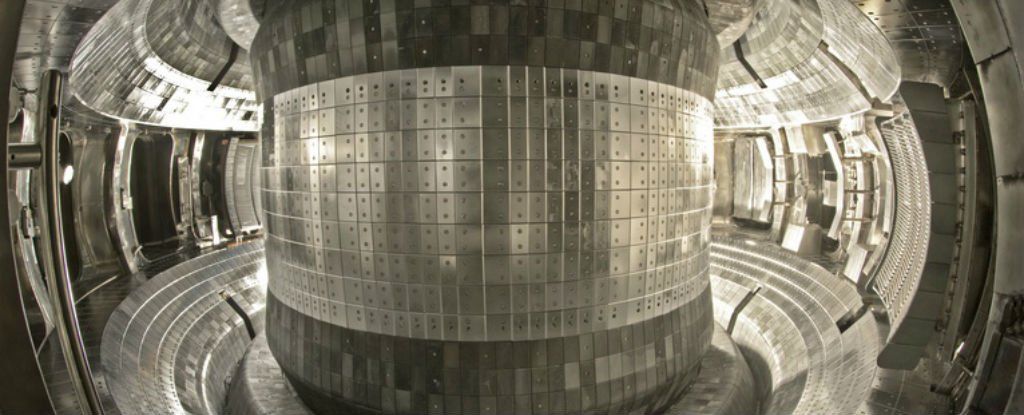 Just last week, we reported that Germany's revolutionary nuclear fusion machine managed to heat hydrogen gas to 80 million degrees Celsius, and sustain a cloud of hydrogen plasma for a quarter of a second. This was a huge milestone in the decades-long pursuit of controlled nuclear fusion, because if we can produce and hold onto hydrogen plasma for a certain period, we can harness the clean, practically limitless energy that fuels our Sun.
Now physicists in China have announced that their own nuclear fusion machine, called the Experimental Advanced Superconducting Tokamak (EAST), has produced hydrogen plasma at 49.999 million degrees Celsius, and held onto it for an impressive 102 seconds.
While this is nowhere near the hottest temperature that's been produced by an experiment — that honour goes to the Large Hadron Collider, which hit a whopping 4 trillion degrees Celsius (250,000 times hotter than the centre of the Sun) back in 2012 — the team from China's Institute of Physical Science in Hefei managed to recreate solar conditions for well over a minute.