Since ancient times people have been searching for the secret of immortality. Their quest has always been, without exception, about a physical item: a fountain, an elixir, an Alchemist's remedy, a chalice, a pill, an injection of stem cells or a vial containing gene-repairing material. It has never been about an abstract concept.
Our inability to find a physical cure for ageing is explained by a simple fact: We cannot find it because it does not exist. It will never exist.
Those who believe that someday some guy is going to discover a pill or a remedy and give it to people so that we will all live forever are, regrettably, deluded.
I should highlight here that I refer to a cure for the ageing process in general, and not a cure for a specific medical disease. Biotechnology and other physical therapies are useful in alleviating many diseases and ailments, but these therapies will not be the answer to the basic biological process of ageing.
In a paper I published in the journal Rejuvenation Research I outline some of the reasons why I think biotechnology will not solve the ageing problem. I criticise projects such as SENS (which are based upon physical repairs of our ageing tissues) as being essentially useless against ageing. The editor's rebuttal (being weak and mostly irrelevant) proved and strengthened my point. There are insurmountable basic psychological, anatomical, biological and evolutionary reasons why physical therapies against ageing will not work and will be unusable by the general public. Some of these reasons include pleiotropy, non-compliance, topological properties of cellular networks, non-linearity, strategic logistics, polypharmacy and tolerance, etc. etc.
So, am I claiming that we are doomed to live a life of age-related pathology and degeneration, and never be able to shake off the aging curse? No, far from it. I am claiming that it is quite possible, even inevitable, that ageing will be eliminated but this will not be achieved through a physical intervention based on bio-medicine or bio-technology. Ageing will be eliminated through fundamental evolutionary and adaptation mechanisms, and this process will take place independently of whether we want it or not.
It works like this: We now age and die because we become unable to repair random background damage to our tissues. Resources necessary for this have been allocated by the evolutionary process to our germ cell DNA (in order to assure the survival of the species) and have been taken away from our bodily cells. Until now, our environment was so full of dangers that it was more thermodynamically advantageous for nature to maintain us up to a certain age, until we have progeny and then die, allowing our progeny to continue life.
However, this is now changing. Our environment is becoming increasingly more secure and protective. Our technology protects us against dangers such as infections, famine and accidents. We become increasingly embedded into the network of a global techno-cultural society which depends upon our intelligence in order to survive. There will come a time when biological resources spent to bring up children would be better spent in protecting us instead, because it would be more economical for nature to maintain an existing, well-embedded human, rather than allow it to die and create a new one who would then need more resources in order to re-engage with the techno-cultural network. Disturbing the network by taking away its constituents and trying to re-engage new inexperienced ones is not an ideal action and therefore it will not be selected by evolution.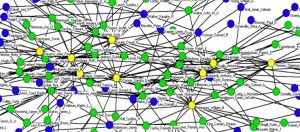 The message is clear: You have more chances of defying ageing if, instead of waiting for someone to discover a pill to make you live longer, you become a useful part of a wider network and engage with a technological society. The evolutionary process will then ensure that you live longer-as long as you are useful to the whole.
Further reading
http://ieet.org/index.php/IEET/more/kyriazis20121031
https://lifeboat.com/blog/2013/12/the-seven-fallacies-of-aging
https://lifeboat.com/blog/2013/04/the-life-extension-hubris-…-to-ageing
http://www.ncbi.nlm.nih.gov/pubmed/25072550
http://arxiv.org/abs/1402.6910