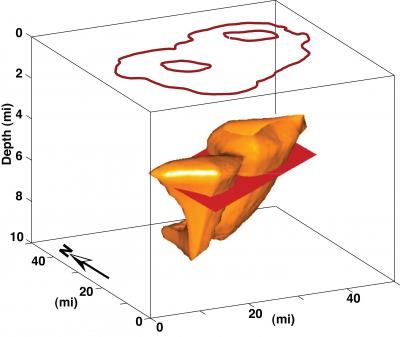 The Yellowstone caldera has moved upwards nine inches over the last three years, a record rate since geologists first began taking measurements in the 1920s. This is the result of a Los Angeles-sized blob of magma that recently rose up into the chamber only six miles below the surface. The Yellowstone caldera is an ancient supervolcano. Last time it erupted, 642,000 years ago, it ejected 1,000 cubic kilometers of magma into the air. If this happened in today's world, it would kill millions and cover most of the United States in a layer of ash at least a centimeter thick. The lighter ash would rise up into the atmosphere, initiating a volcanic winter and ruining crops worldwide.
Calderas rise and fall worldwide all the time without erupting. But the activity in Yellowstone is still concerning. Like a reckless teenager in a sports car, it seems as if our civilization laughs off the possibility of its own demise like a complete joke. Yet the right sort of event, and we could be knocked flat. Instead of waiting for a disaster to happen, we should prepare in advance to minimize its probability.
I would like to see scientists do a study on the feasibility of using nuclear weapons to initiate a supervolcano eruption. If it looks feasible, then park security in Yellowstone should be increased.